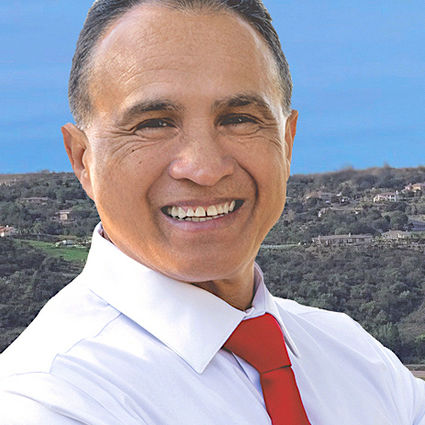 Oscar Cifuentes
OWNER / BROKER
Chat with me live!
A little about me
YOUR LOCAL REAL ESTATE EXPERT
"I'm a veteran, US Navy retired with 24 years honorable service and a San Diego County real estate agent / broker with 14 years experience. I love to work hard to help you and your family find and purchase the home of your dreams at the right price. Ready to sell? I have sold many properties within hours of listing! Call me to discuss your needs, ANYTIME... night or day! THANK YOU for the opportunity to represent you".
- Oscar -
About His Real Estate Experience:
• A California Real Estate Broker since 2006 - license # 01504298
• Owner and managed TODO Real Estate - an independent office - 2006-2018
• RE/MAX Country Realty - Broker / Owner in Valley Center, California.

REAL ESTATE CERTIFICATIONS & DESIGNATIONS
Oscar received the following Certifications and Designations from the National Association of Realtors:
• Certified International Property Specialist
• Military Relocation Professional
• At Home with Diversity
• Seller Representative Specialist
• Accredited Buyer Representative

ABOUT OSCAR
• Served honorably in the U.S. Navy for 24 years and retired as a Senior Chief Petty Officer in 2005.
• Received five 'Achievement' and three 'Commendations' Medal awards for his service in the United States Navy.
• Holds an Associates Degree in Social Studies from The Excelsior College and a Bachelors Degree in Business Management from the University of Phoenix.

Oscar Cifuentes is a resident of San Diego County for 35 years. He is married to Carmen and the father of 10 children, two at home and eight now grown. He currently has three daughters attending college.

Oscar was born in Colombia, immigrated to the USA and shortly thereafter joined the US Navy. He is 100% bilingual in English and Spanish and bicultural, having a perfect understanding of the needs, expectations, customs, and differences of his customers.

He is recommended for his honesty, attention to detail, professionalism and a great sense of humor by clients and associates.